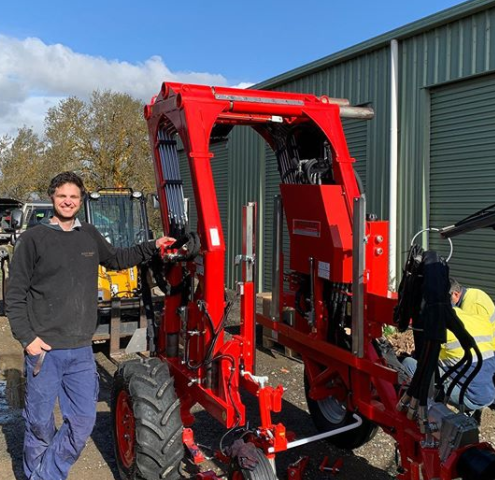 June saw the arrival of the first Boisselet Acolyte into Australia, with Mount Mary Vineyard in the Yarra Valley, taking delivery of their new unit. Sam Middleton, Head winemaker explains.
"The Acolyte has been the missing piece of the puzzle in our quest to move towards organic farming and completely eliminate the use of herbicides in our vineyards. The over-the-row capabilities of the Acolyte frame have allowed us to continue our cover crop program down alternate rows in our vineyard, while also allowing us to work in a range of different row widths with ease (we have vineyards ranging from 1.5m-3m row spacing). We believe Boisselet are industry leaders in offering the best range of tools for undervine management. We are extremely pleased we have the opportunity to use their equipment in our vineyards. "
With organic farming practises becoming more prevalent in the Australian wine industry, with a shift away from Herbicide, there is a requirement to control competition under vine. Boisselet have been manufacturing viticultural equipment since 1836 and specialising in the use of hydraulic servo motor technology for intervine management for over 50 years.
The Acolyte allows a large range of tools to work opposite each other for greater effect in most vineyards. It is particularly adapted where vineyards have variations in row widths, sloped and terraced terrain. It give great flexibility as it can be attached to any tractor type above 50Hp, and has included an independent hydraulic system and auto centring.
This is a game changing tool in the Australian wine industry, and we are proud to have the iconic winery Mount Mary to be the first to take delivery of this equipment. For more information see our Viticultural Equipment page.