AGI Frost Fans
Reliable Frost Protection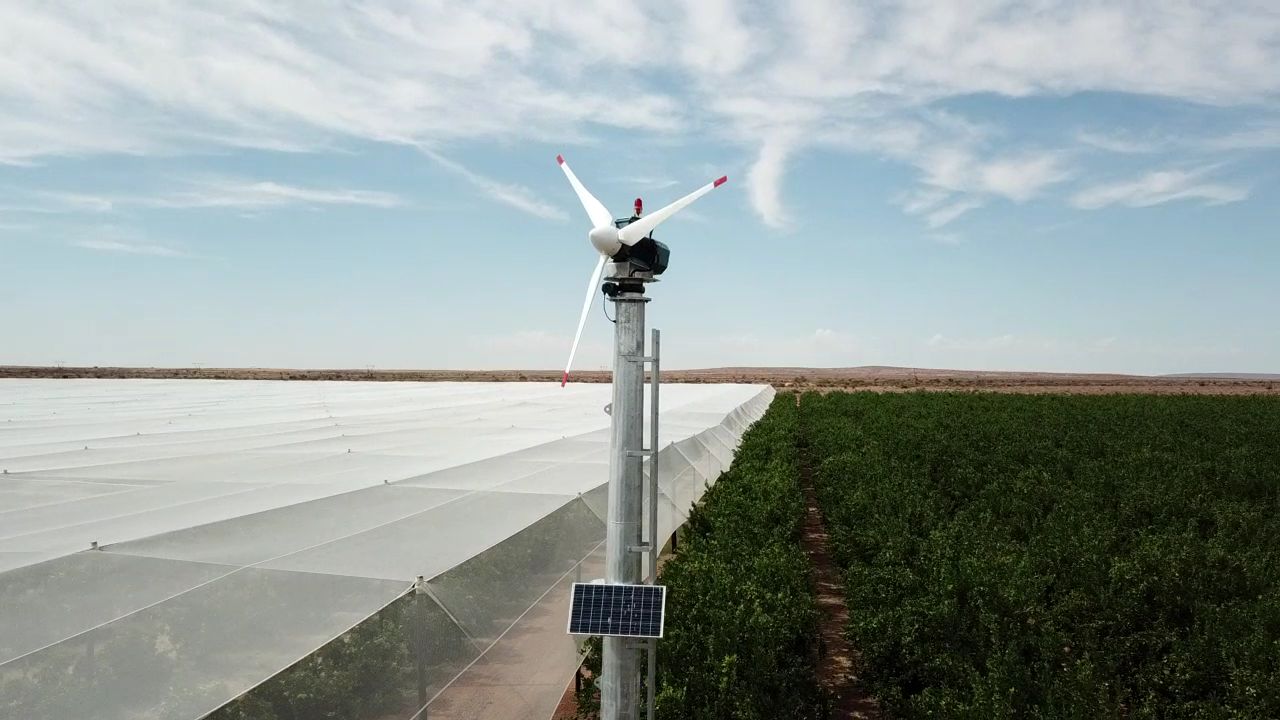 The AGI Frost Fans provides efficient and reliable protection against damage caused by frost in a variety of environments and temperatures. The custom-designed open impeller ensures efficiency in protecting frost prone crops, irrespective of the surrounding landscape.  The rotating fan ensures protection of plants and vines in a greater area with typical coverage ranging from 6 to 9 hectares per fan. AGI Frost Fans are manufactured in the Western Cape, South Africa. Vinvicta Services  are the authorised agent for sales and support for all AGI Frost Fans products in Australia.
Motor
15kW or 30kW
electrical motor-driven fan  depending on model
Blades
rotates 360 degrees
with adjustable coverage angle
• Fan is electrically driven
• Coverage of 6 to 9 hectares per fan
• Head rotates 360 degrees with adjustable coverage angle
• Variable speed with programmable parameters to ensure low
starting amps
• Light-weight, but durable fan blades
• Auto and remote start (remote start optional package)
• Monopole pivot mechanism for easy installation and
maintenance
• Temperature, humidity and wind speed monitoring via smart
phone or PC
• Low operating and service costs compared to other frost fans.
• Galvanised mild steel monopole, 10m in length
• Pole can be lowered with pivot mechanism for ease of maintenance
• The pivot feature eliminates costly crane hiring for installation
• Blades are manufactured from lightweight composite material
• Blades are specifically designed for maximum coverage while limiting input power
• Blades are secured with a taper-lock hub
• Unit designed for optimum power to weight ratio with a blade assembly mass of only
45kg
• Motor and blade combination limits noise pollution
• 15 and 30kW electrical motor-driven fan
• Variable speed drive
• Adjustable fan rotation speed
• Vibration monitor to detect any abnormalities during operation
• Controls housed in lockable powder-coated steel cabinet
• Customisable incremental rotation control
• LED light to indicate fan direction
• Integrated brake motor to prevent fan from rotating while not in use
To provide an accurate quotation for your needs, please read the 'AGI Frost Fans (Pty) Ltd. – FAQ's and specifications' document. 
Want to Trade-In Or Sell Your Used Equipment?
We offer trade-ins for used winery equipment on most models.